Tourism in South Africa
South Africa is a country with a diverse landscape and a rich history. It is home to some of the most beautiful scenery in the world, including the snow-capped Drakensberg Mountains, the lush Garden Route, and the vast Kalahari Desert. South Africa is also home to a variety of cultures, including the Zulu, Xhosa, and Afrikaner peoples.
South Africa is a popular tourist destination, and for good reason. There is something for everyone in South Africa, from adventure seekers to history buffs to beach lovers. Here are just a few of the things you can do in South Africa: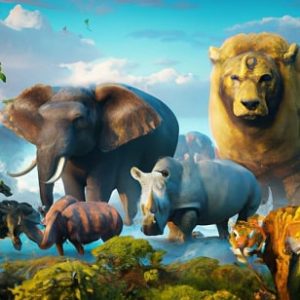 Visit the Kruger National Park, one of the largest game reserves in Africa.
Hike to the top of Table Mountain, a UNESCO World Heritage Site.
Go white-water rafting on the Blyde River Canyon.
Visit Robben Island, where Nelson Mandela was imprisoned for 18 years.
Relax on one of South Africa's many beautiful beaches.
Explore the city of Cape Town, a vibrant and cosmopolitan city with a rich history.
Visit the city of Johannesburg, a bustling metropolis with a diverse population.
No matter what your interests are, you are sure to find something to love in South Africa. So what are you waiting for? Start planning your trip today!
South African World Heritage Sites
Starting with sites recognised by UNESCO (United Nations Educational, Scientific and Cultural Organization). Some are listed below.
iSimangaliso Wetland Park
Maloti-Drakensberg Park
Cape Floral Region Protected Areas
Fossil Hominid Sites of South Africa
Maloti-Drakensberg Park
Cape Floral Region Protected Areas
Mapungubwe Cultural Landscape
Read more information on the World Heritage Sites
Here are some additional tips for planning your trip to South Africa:
The best time to visit South Africa is during the seasons (April-May and September-October). The weather is mild during these months, and there are fewer tourists.
South Africa is a large country, so it is important to plan your itinerary carefully. There is a lot to see and do, so you will want to make sure you have enough time to explore.
South Africa is a safe country to visit, but it is always a good idea to be aware of your surroundings and take precautions against petty theft.
South Africa is a diverse country, so it is important to be respectful of the local culture.
South Africa is a beautiful country with a lot to offer visitors. With a little planning, you can have an unforgettable trip.
Easter Cape Tourism
The Eastern Cape has so much to offer the tourists. the Eastern Cape is the second largest province, accounting for 13,9% of the total area. Read More.
Free State Tourism
The Free State's many nature reserves and resorts are the perfect places to relax and recharge your batteries enjoying Free State Tourism. Take a hiking trail, go on a game drive, or simply put your feet up and spot the passing wildlife from your tent or chalet. Almost uniformly at about 1,300m above sea level, the Free State climate is typical of the interior plateau with rain falling in summer, cold winters and lots of sunshine.. Read More.
Gauteng Tourism
Experience Gauteng and all it has to offer. Gauteng boasts a rich history largely based on the foundation of a precious resource – gold. Gauteng is a province that offers a fascinating blend of first-world know-how, combined with African magic. Read More.
KwaZulu-Natal
Limpopo
Mpumalanga
Northern Cape Tourism
Northern Cape Tourism information on national and provincial parks. Characterised by its vast expanses of space and silence, warm sunny climate, friendly people and hospitality, the Northern Cape is a province with a rich culture heritage. Below you will find information on Northern Cape Tourism. Read More.
North West
Western Cape Tourism
The Western Cape lies at the southern tip of Africa. The province's unmatched natural beauty, famous hospitality, cultural diversity, excellent wine and rich cuisine make it one of the world's greatest tourist attractions. The tourism industry in the province has grown faster and created more jobs than any other. One in 10 employees in the Western Cape earns a living in the tourism industry, which contributes more than R25 billion to the provincial economy. (2015/2016). Read More.
South African Tourism
Tourism is travel for pleasure or business. Tourism remains a key driver of South Africa's national economy. The tourism industry is a major contributor to the South African economy and employment of citizens. Tourism contributes a reasonable amount to the country's gross domestic product.
We have a population of beautiful, warm and friendly people. Read More.